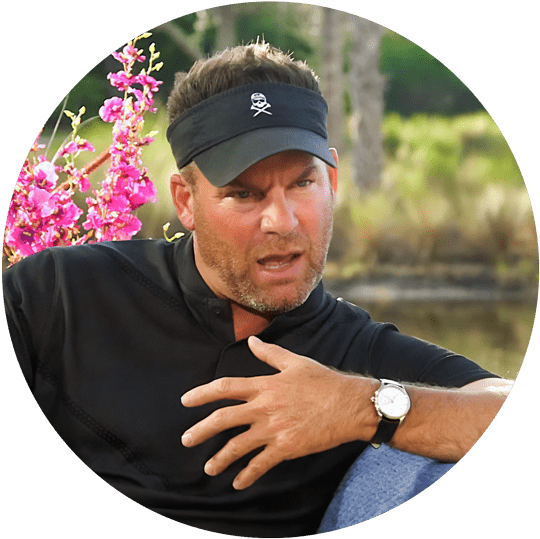 Mike Flaskey
@TheVacationDR
Former Chief Executive Officer, Diamond Resorts
2021 Diamond Resorts Tournament of Champions on NBC and Golf Channel
2021 Diamond Resorts Tournament of Champions By The Numbers
25.5 billion

social media impressions

$15 million

in ad equivalency and 8 billion in aggregate readership

4 million+

unique viewers on Golf Channel and NBC

Most-watched

LPGA season-opening event in over 12 years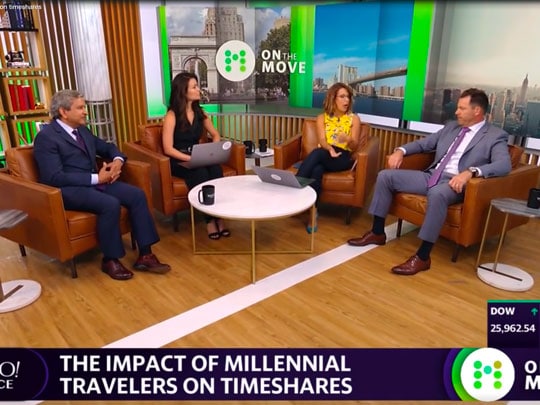 Most millennials aren't shy about their love for travel, and in some surveys, most admit they're willing to spend the money to get a top-notch experience. So, where are they making that kind of investment? Timeshare ownership appear to be one choice. Diamond Resorts CEO Mike Flaskey joins Yahoo Finance's Julie Hyman and Emily McCormick along with Invesco Vice Chair of Investments, Krishna Memani to discuss.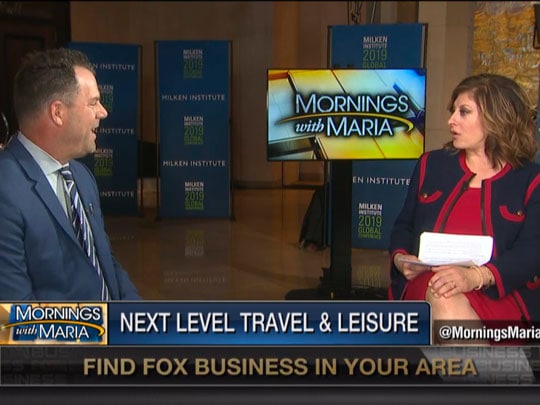 While timeshares have earned a reputation as popular among the baby boom generation, Diamond Resorts wants to change that perception by targeting millennials with different perks.
"Millennials have been at the forefront and how we get them involved in our product," Diamond Resorts CEO Michael Flaskey told Fox Business' Maria Bartiromo on Tuesday. For years, the baby boomers have been the core demographic of the vacation ownership industry. We've created some cool new products that are short-term, they can walk away from it after ten years. We're seeing record folks coming in at that Millennial demographic."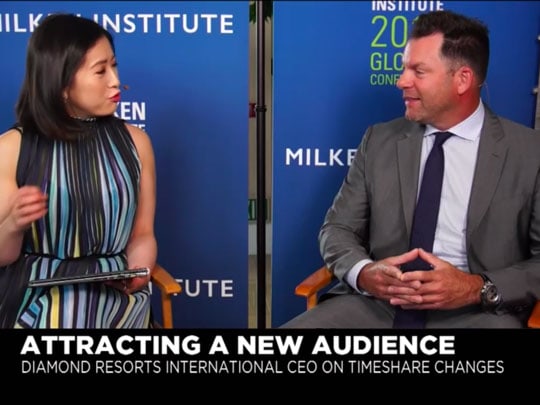 Timeshares have earned a reputation as popular among the elderly crowd ー but timeshare company Diamond Resorts wants to change all that by targeting millennials with lower commitment timeshares and experience-driven vacations.
"Much like the experiential model, where we were the first mover and continue to be the industry leader on the experiential side, we've done the same thing by creating a short-term, 10-year product and it's really doing amazing," Diamond Resorts International CEO Michael Flaskey told Cheddar. "The results are staggering, and it is absolutely focused on the millennial group."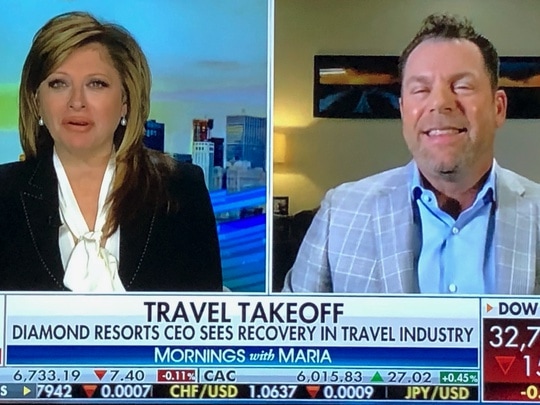 Diamond Resorts CEO Michael Flaskey discusses Hilton Grand Vacations' acquisition of Diamond Resorts, how timeshares are leading the overall travel industry's recovery from the pandemic, and why leisure travel is recovering much faster than group and business travel.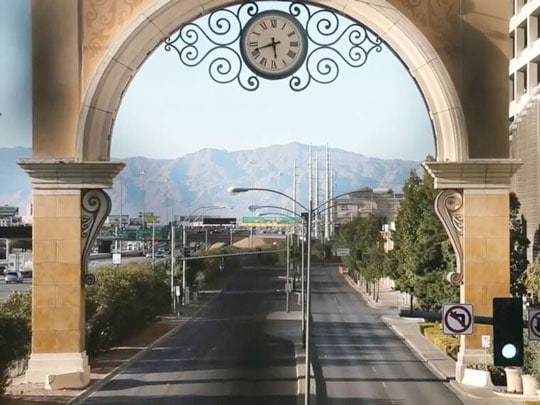 Diamond Resorts says it will offer free rooms at all of its open properties, including in Las Vegas, for frontline medical personnel and first responders fighting the coronavirus outbreak.
The timeshare company said in a statement that rooms can give people a way to practice social distancing while providing critical care.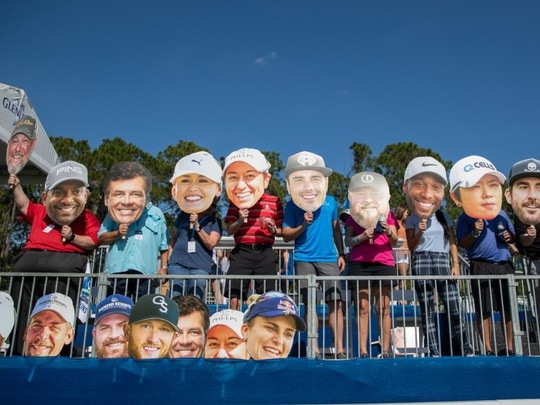 Flaskey could not be happier with the way the tournament continues to thrive. The LPGA competitors really embrace the vibe of something new. The crowd at the golf course, some clad on Sunday in Green Bay Packers and Chicago Bears football jerseys, is anything but traditional. That's a good thing, too. "It's bringing people out here, and it's opening the eyes that golf can be cool," Flaskey said.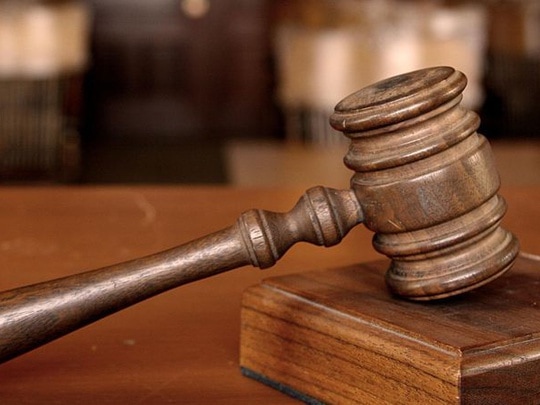 "We were the leader that decided that we were going to utilize litigation as a tool to go after these bad actors," said Diamond CEO Michael Flaskey. "Everybody is fully engaged in this battle because it's a significant issue."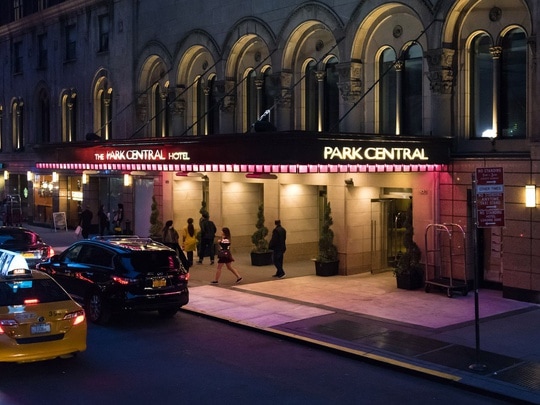 Las Vegas-based Diamond signed a deal with lodging owner Highgate to rent units at two Midtown properties, the Park Central and the WestHouse, giving the timeshare company its first New York City presence.
Diamond has been courting millennials with concerts, live events and urban locations, and adding a New York property fits that strategy, Chief Executive Officer Mike Flaskey said in an interview.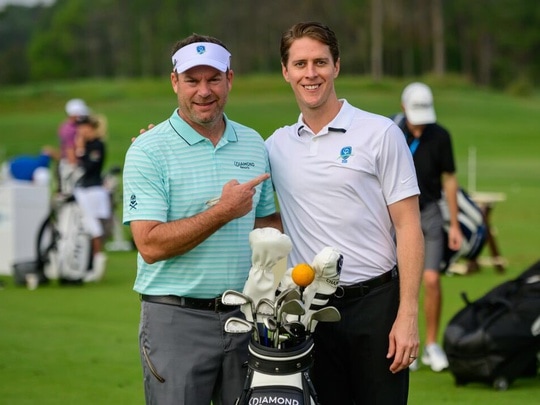 Flaskey briefly explained the business -- and prevailed in luring Stewart to sign up for the yearlong program. Finally, after a number of years of advancing through the company's ranks to become vice president of sports marketing for Diamond Resorts, Stewart came full circle to his golf roots.
Flaskey put him at the helm of the LPGA Tournament of Champions.
"There's too many people in and around the industry that quite frankly are fans, and that can have negative ramifications," Flaskey said. "From Aaron's perspective, he's seen it all, been around it all. He grew up in it. So he doesn't come at this with a fan's perspective. He comes at this with the perspective of doing his job and doing it very well.
This is the third time the Diamond Resorts TOC is the kick off event for the LPGA season. In the celebrity field, baseball Hall of Fame pitcher John Smoltz has won the two previous editions. Players like Smoltz who are regulars on the celebrity golf circuit play a lot more competitive golf than Sorenstam has lately. But as Mike Flaskey, CEO of Diamond Resorts, says, it's a champions event. Who better to join the field than Sorenstam with her 72 LPGA Tour wins?
"It brings a really cool dimension to the tournament," Flaskey said. "There are a lot of great players in the celebrity division, many of them big, strong males that hit the ball over 300 yards off the tee. How does Annika, the 50 year old, [one of the] winningest all-time golfers, compete against the John Smoltz's and Mardy Fish's of the world? The public and the viewership is going to enjoy just watching her surgically take those guys down."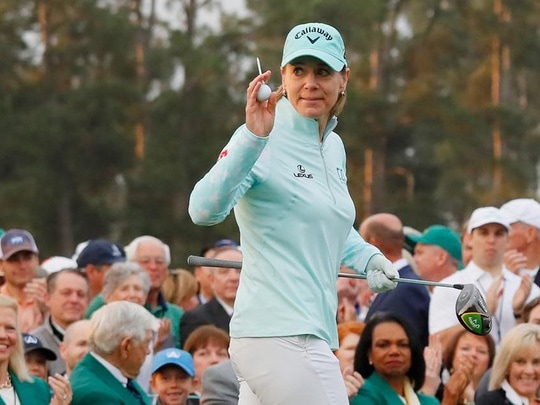 "Initially, the weekend was a celebrity fundraiser event for the nearby children's hospital. But our celebrity field was strong enough (in golf) that we got a call from NBC and the Golf Channel about televising," Flaskey said, during a media day for the tournament. "After some exceptional ratings for the celebrity event, (longtime LPGA Commissioner) Mike Whan reached out about integrating the LPGA into the weekend event."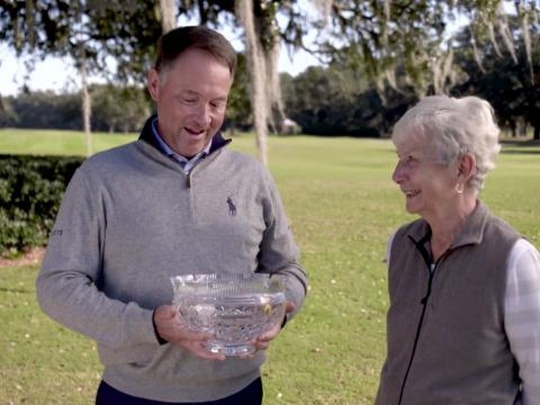 Flaskey's connections and professional athletes' passion for golf helped him create an East Coast version of Lake Tahoe's annual American Century Championship, played in July when baseball players in season.
In 2017-18, the Diamond Resorts event added golfers from the Champions Tour before changing gears to serve as the season-opener for the LPGA Tour the past two seasons.
"We love being tied into the LPGA and helping to promote that Tour," Flaskey said. "We like to believe the celebrity aspect gives the LPGA to get exposure to a wider net of potential new fans.
"They're great players, they are kind, they're thoughtful, they engage with the sponsors, they come prepared. It's just a very, very well run organization."
Through the various iterations of the event, Diamond Resorts has raised $4.3 million for charity, including a $500,000 gift to Shands Children's Hospital in Gainesville and several hundred thousands in 2020 for COVID-19 relief, according to Flaskey.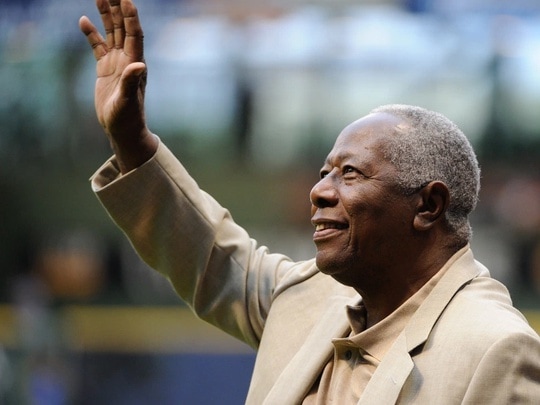 As news of Hank Aaron's death made its way around the Diamond Resorts Tournament of Champions, several baseball players competing in the celebrity division of the LPGA season opener took time to reflect on one of the great icons of American sport.
Aaron, the humble superstar who rose above racial prejudices to break Babe Ruth's home run record, died in his sleep on Friday at age 86...
Jessica Korda began wondering why her celebrity playing partners, Bret Baier and Larry Fitzgerald, had started behaving strangely during Saturday's third round of the Diamond Resorts Tournament of Champions.
They started walking well behind her, they didn't talk to her unless she said something first, and she noticed Fitzgerald had started picking up his ball. After she made eagle at the par-5 17th, Korda looked at her scorecard for the first time. She quickly realized why her partners were trying to stay out of her way...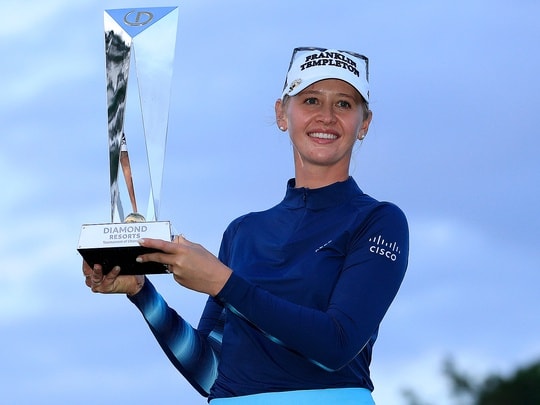 For Jessica Korda, the Diamond Resorts Tournament of Champions was all about her ability to just hang in there.
Trailing by three shots headed to the back nine at Four Seasons Golf and Sports Club Orlando on Sunday, she first caught Danielle Kang with a late four-birdie burst to shoot 5-under 66, then won with a curling 30-footer for birdie on the first playoff hole...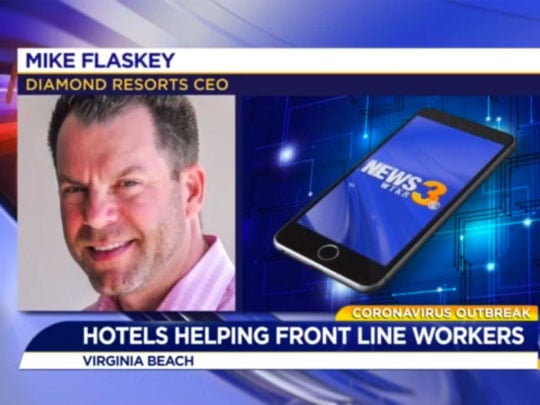 "There's no one in the world, other than these healthcare workers and first responders, that deserve an opportunity to have a safe place to stay," Diamond Resorts CEO Mike Flaskey said. Flaskey told News 3 Diamond Resorts will continue supporting first responders and healthcare workers by offering discounted rates at properties throughout the pandemic.
Diamond Resorts officials said they're working directly with individuals to set up accommodations that meet their needs.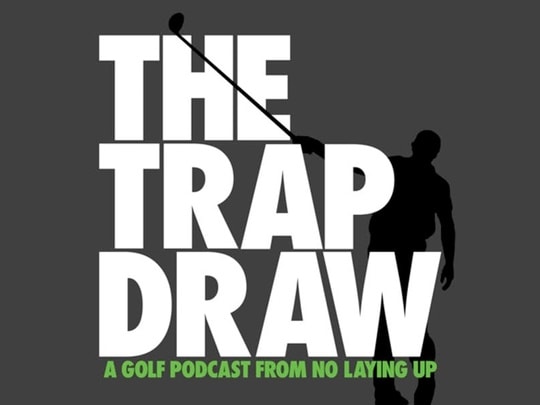 Mike Flaskey joins The TrapDraw podcast to discuss the genesis of the Diamond Resorts Tournament of Champions, his experiences playing college baseball and scouting for the Montreal Expos, his rise through the timeshare industry, and more. Flaskey even shares insider tips about his home city of Orlando, including his dining recommendations.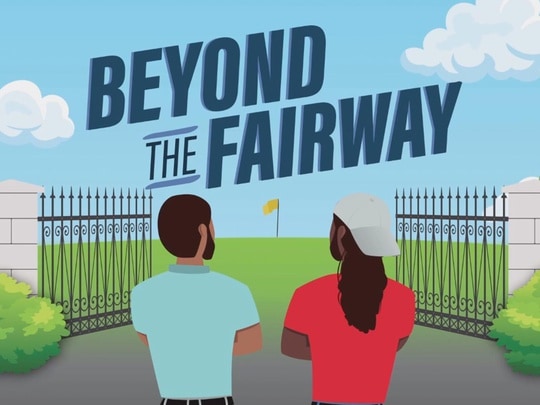 Diamond Resorts CEO Mike Flaskey joins Golf Channel's Beyond the Fairway podcast with hosts Will Lowery and Doug Smith. Flaskey discusses life lessons from Hall of Famer Gaylord Perry, how diversity and inclusion were the top priority when he started the Diamond Resorts Tournament of Champions, how to beat Larry Fitzgerald and much more.